Being a construction of your humble blogger Tepid Halibut, with the aim of posting one vintage slide image per day, from now until Kingdom Come. (Or until Mr Halibut gets bored.)
Saturday, 19 May 2012
Bobby Lives With Frank...and a Ghost
...or maybe it's a publicity still from the NBC sitcom "My Dead Gay Dad".
Creepy or what?
Bonus - B*stard!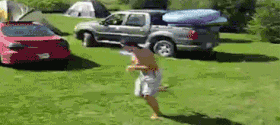 Ah, lovely. You probably recognise this as being the Hotel Flüela Hospiz, near Davos in Switzerland. And yes, it's still in business...

Seems like quite a while since the last "Funny Looking Kid" post, so to make amends, here's Kevin.   Yes, Kevin.  You see, hi...

Yes Ladies - You could have the Dreamhouse of Tomorrow ---Today. Complete with...Formica. Actually, while this slide is tedious, the...